Boarding school and centre of daily staying and care in the Anavissos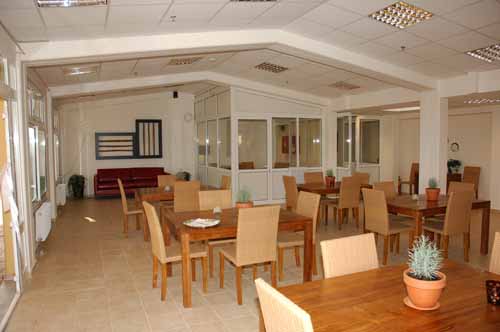 A constant acid problem that face the parents of children with infirmities is their future re-establishment, when they themselves are no longer able to provide care.
The administration of ARGO, after long-lasting discussions, are aiming at life re-establishment of individuals with infirmities. To this end they have begun the construction of modern Boarding school, Short term and Daily Care facility.
The construction is in the Anavissos in Attica, in extent granted from the Ministry of Agriculture. In the installations of boarding school it is forecasted are entertained, firstly, in 24-hour base, 18 individuals with Intellectual Delay and Kinetic Infirmities, children from families or pensioners of seamen, for which is realised one from below: a) the absence of family, b) the weakness of family to attend this individuals (parents with age, health or other problems), c) origin from removed regions.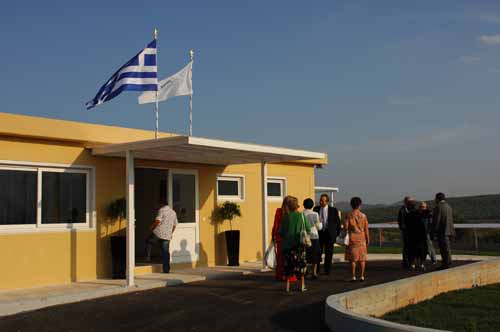 For the interns, firstly, will be ensured the essential psychological support, so much in themselves and also for their family, so that they are adapted in the new environment and they can then face any difficulties.
For the professional education - training, in all individuals him allows the age, is forecasted the parallel follow-up in the departments of Centre of Daily Care, that will function in adjacent installations. In the Centre the individuals will be also educated in dexterities of independent existence and in social dexterities.
The Short term Centre and Daily Care, is to serve daily, firstly, twenty four (24) Persons with special needs. It has as an aim the benefit of educational services that concerns in the sectors of self-service, communication, socialization, but also in the growth, the improvement and potentially the maintenance of cognitive dexterities, through specialised educational programs.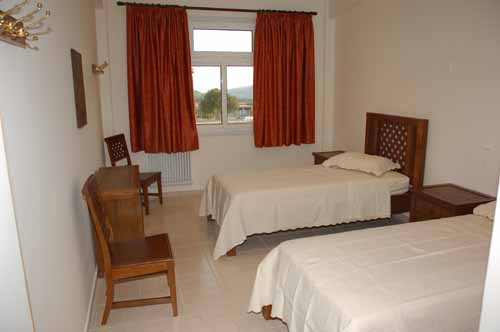 The centre will function on a five day basis (Monday until Friday) during the morning hours. The arrival and departure of the students will be with the specially equipped school busses of the centre, which work according to the conditions and regulations for the passengers requiring special needs.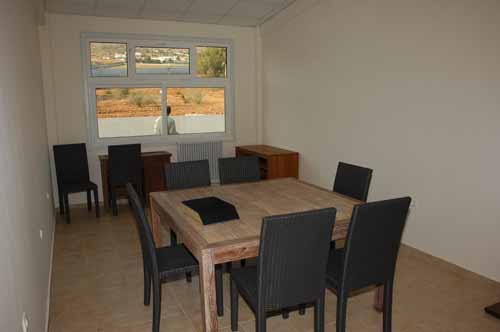 Today has been completed the work of manufacture of installations, assisted with the important economic help of families of LYRAS FAMILY CHARITABLE TRUST, that  at the critical moment allocated an important pecuniary sum for the completion and manufacture of the Centre. Currently this space remains the only usable area by the students.